Regular price
$32.00 USD
Sale price
$29.00 USD
Unit price
per
Sale
Sold out
Wooden Sand Bath 
Sand Baths are super important for hamsters as it's how they clean their coats as they shouldn't be bathed in water. 
Has the option to purchase the cute wooden dish that fits perfectly into the top to!

Dimensions 30cm long, 20cm wide and 15cm tall
Hole at the top is 7cm wide
Suitable for Hamsters and Gerbils.
Share
View full details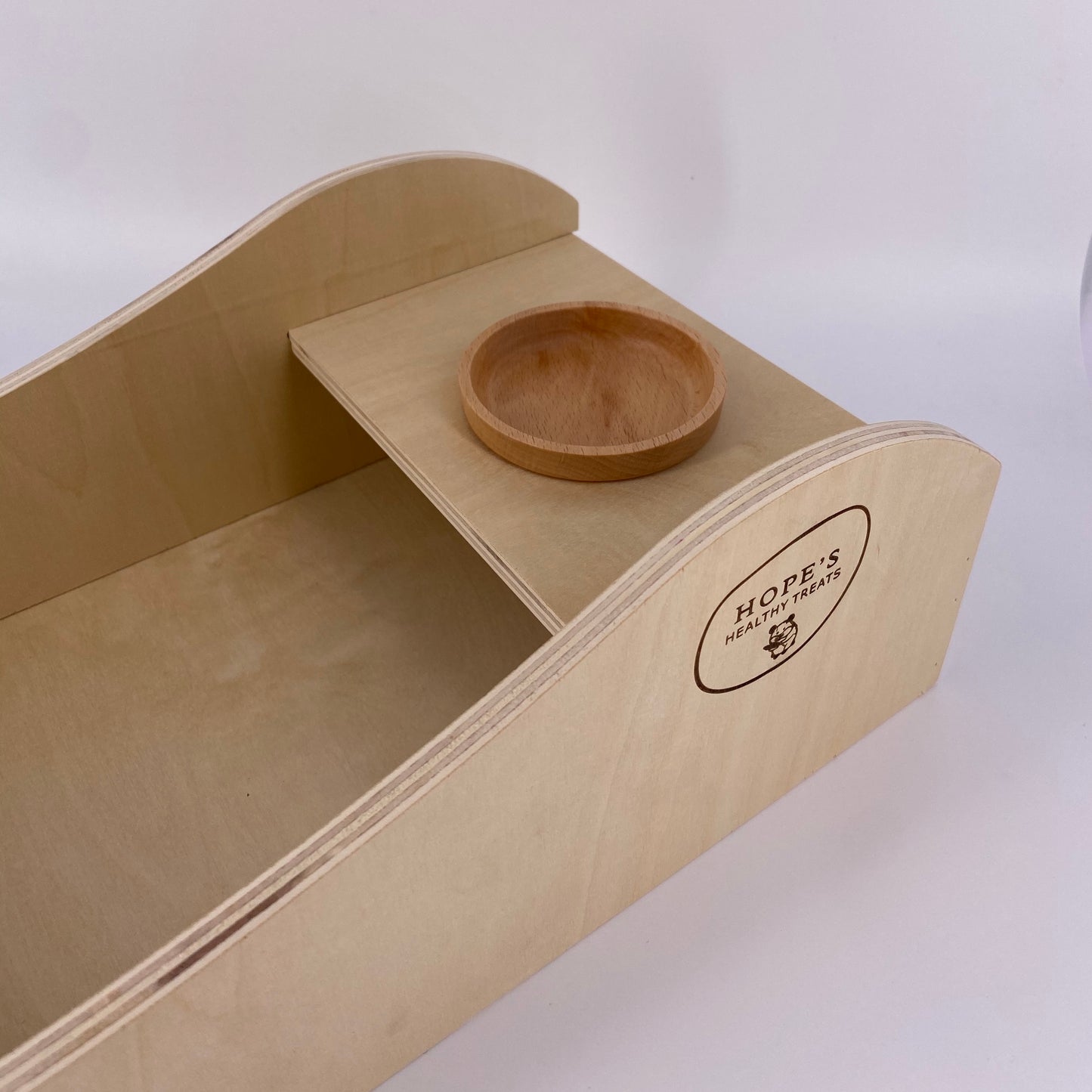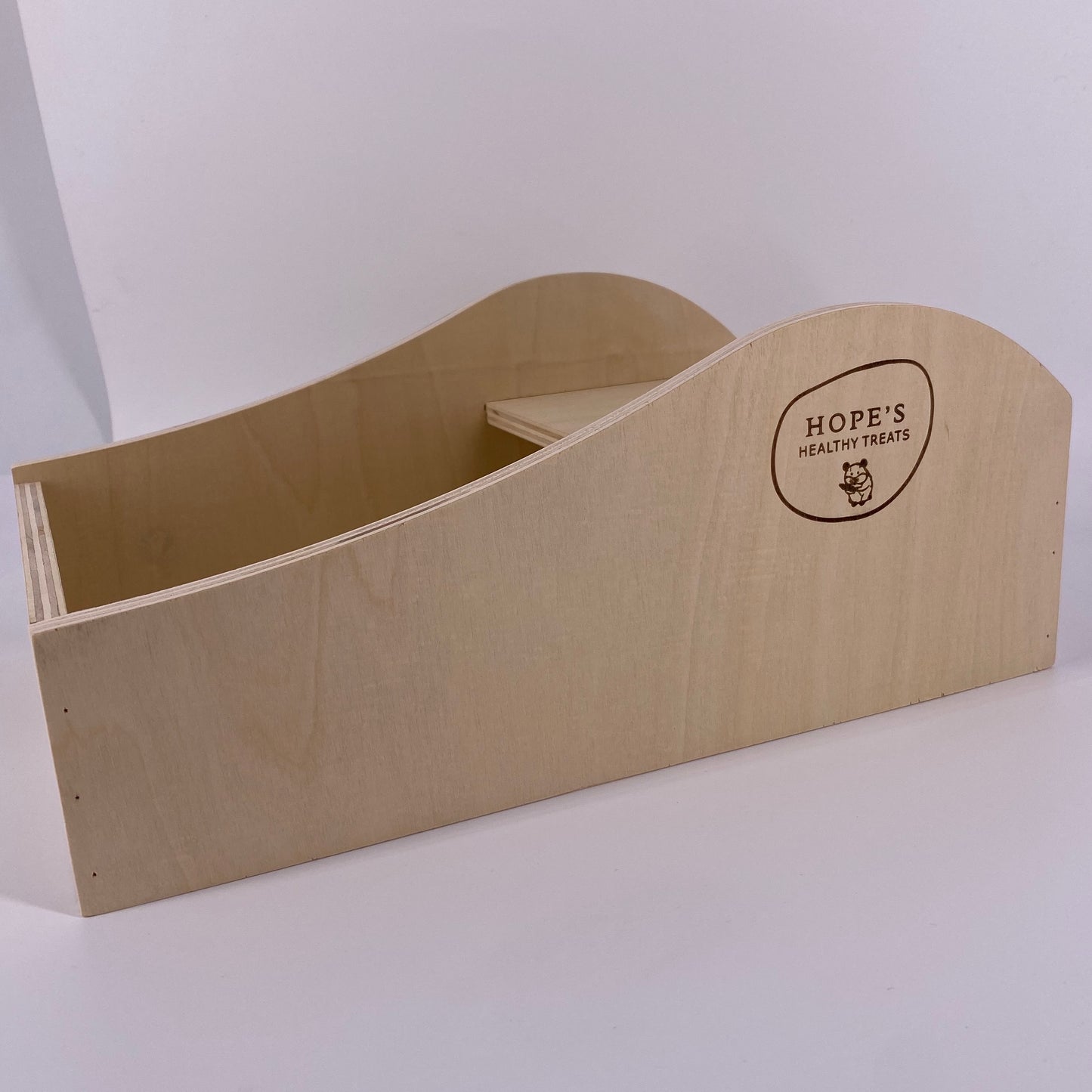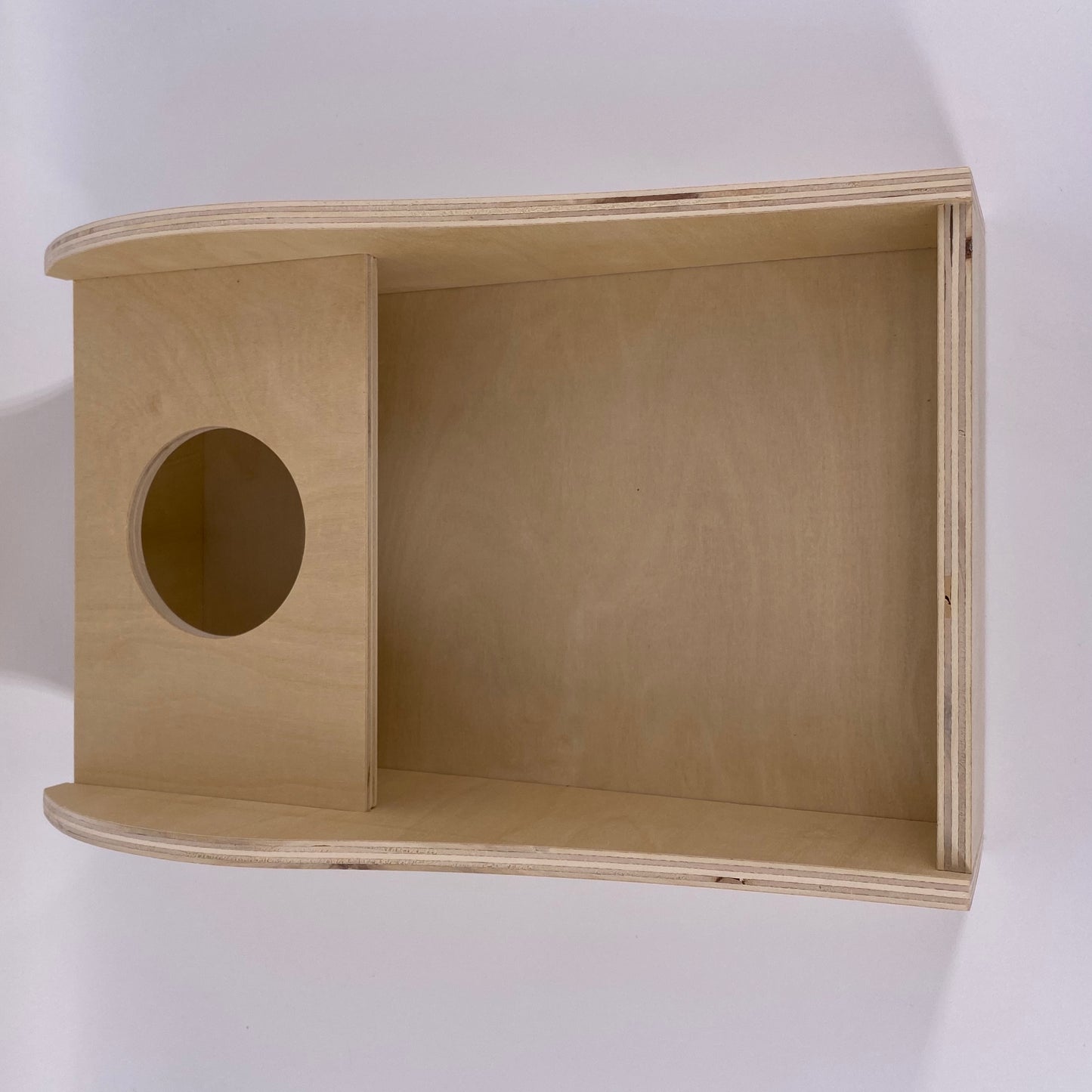 Never came?
I always been happy with hopes healthy treats it says it's been despatched but it nearly has been 1 month since it said that.
Large sand bath
Great size sand bath. It's deep enough for digging. It holds a lot of sand which makes it quite heavy so I placed it securely in the lower level bedding section of the enclosure opposite the wheel so that it won't fall or crush my hamster while he is burrowing. I was concerned about buying a wooden sand bath over a glass one, how easy it would be to clean and how long it would last for especially if my hamster decides to start using it as his toilet area but so far I have been lucky. It is very easy to spot clean using a sieve though. I like the sloped design and smooth edges. My Syrian hamster Wilbur has been loving it. He enjoys digging under the shelf as it provides a bit of shelter to help him feel safe. I also like the fact that the sand doesn't get kicked out due to the high sides. The little bowl is super cute and useful for putting in a carrier when traveling or doing a full clean because it's small and lightweight.
Both me and hamster are happy!
Love this sand bath. I wanted something bigger for my Syrian and something she could no-longer empty into her enclosure. This sand bath is perfect. She is digging in in all the time and doesn't get the sand everywhere which also makes me happy.
This is my hammies favourite thing
Large sand bath, great for a Syrian. The wood bowl is also really lovely and well made. After 3 generous coats of plastikote put it in his cage and he adores it. He's actually made it is bed in the heatwave. Really sturdy well made product, Mr Wiggle recommends it!
LOVE IT
such a good size and love the little dish that comes with it